The cost of employee dissatisfaction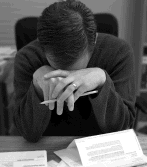 Employee dissatisfaction can also be measured in financial terms. When employees experience problems and concerns with their employer or their job it can have a serious impact on:
Productivity and the productivity of their colleagues
Product and service quality
Customer satisfaction
Attendance
Career ambition
Staff retention
Health and safety

Since customer satisfaction and employee satisfaction have such a direct influence on each other, when correctly managed, this can have a positive influence on profitability and growth.
Conversely, endemic dissatisfaction can quickly spread and lead to increased costs, reduced profits and corporate decline.
© CTMA New Zealand Ltd.

How we can help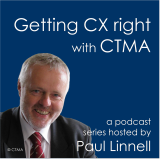 CTMA's portfolio of consulting and research services is dedicated to helping organisations address these risks and help turn customer feedback and customer satisfaction measurement into management actions. We work internationally with organisations to help them achieve business success, reduce risk and build customer loyalty and advocacy.
Upcoming events:
From time-to-time we also run workshops, masterclasses, roadshows and online training courses to help organisations accelerate their progress towards being tuned success. Please check here for information about our upcoming public events.

---