CTMA is serious about helping to make its clients more successful with their customers
Aware that their success depends on continued loyalty from their customers and staff
Turning satisfaction measurement into management actions for profit and growth
Making it easier for our clients' customers to do business with them
Providing a 'jump-start' toward customer-driven performance improvement
Industry-wide studies of customer experience, identifying barriers to satisfaction, loyalty and advocacy
Based on more than
20 years experience helping clients around the world to improve service to customers

Identifying operational characteristics that produce the best business outcomes
Many organisations invest heavily measuring customer satisfaction. CTMA has developed customer experience measurement tools, methodologies and feedback systems that help those who want to manage and improve satisfaction, loyalty and advocacy.
We help organisations that strive to retain their best customers and employees. They seek to discover and fix the problems their customers experience and find out why loyalty and advocacy may be at risk.
A few words about our website:
This website contains a collection of articles, reference materials, and tools we have developed that relate to the work we do.
If anything here is of interest to you, or if there is something CTMA can do to help make you and your organisation more successful, please get in touch. You'll be doing us a favour because we'll be interested in you too. We can easily arrange a time for an initial discussion (or even a casual chat) by phone, by Skype or in person.
What we do (also in a few words):
CTMA is a service quality improvement firm that provides a range of consulting and customer satisfaction research services. We help organisations build loyalty and advocacy by improving service to customers.
Our customer-driven product and service quality improvement programmes encompass five key organisational strategies:
Making it easy for customers and staff to do business

Making it easy for customers to make contact with questions and concerns

Responding to customers' questions and concerns

Learning from customers what you do well and how to improve

Enabling customer-driven innovation and change
Our customer experience baseline research produces clearly actionable findings that focus on the profitability of good service and the cost of poor service. It helps organisations identify sources of customer dissatisfaction, prioritise remedial actions and improve their service to customers.
Our tracking programmes and feedback systems support the ongoing management of specific customer processes. They help organisations actively manage customer satisfaction and loyalty upwards by providing service quality visibility at the level of individual staff members, service types, departments or sub-contractors, retail outlets, airline routes or hotel locations.
CTMA's methodologies are dedicated to customer-driven value creation. They help organisations systematically identify the problems their customers experience, measure and manage customer satisfaction and loyalty and get bottom-line benefits by improving their service to customers.

The ultimate source of every penny for an organisation is its customers

Measuring customer and employee satisfaction in financial terms
Building customers and employees into product and service quality improvement
"If something on our site has been of interest or if we can help your organisation, please contact us"
Let's talk
If you'd like to "meet" for a discussion, in person, or by phone, or via Skype, please let us know.
I would be delighted to schedule some time for an an introductory chat.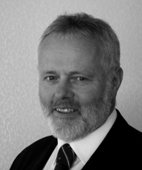 CTMA founder: Paul Linnell