As satisfaction levels drop, loyalty drops faster
There is a significant drop in loyalty between "very satisfied" and "somewhat satisfied" customers - sometimes as much as 50%. A dangerous policy in many organisations is to ignore this fact and simply add together the percentage of "very satisfied" and "somewhat satisfied" customers to get a "better satisfaction score".
Problems drive customers away
Customer loyalty varies from one industry to another but there is typically a 25% drop in loyalty among customers who experience a problem. In revenue terms this can be the equivalent of losing some, or all, of the revenue from one in every four customers who have experienced a problem.
More customers have problems than you think
For many organisations, the only measurement of problem-experience comes from their complaints department. Research shows that as many as 50% of your customers may actually be experiencing problems, even though only 5% of those may complain to your complaints department. As many as 95% of customers who experience a problem may say nothing to you at all.
Unhappy customers spread the word!
Our research confirms that customers typically to tell twice as many people about a bad experience with customer service than they do about a good one. Depending on the industry, between 5 and 10 people are told about an bad experience. Today, the dangers of negative word-of-mouth have been greatly amplified by the Internet and the power of social networks.
Effective customer service and response pays
CTMA's research also confirms the importance of effectively responding to customers when they do complain. Customers can be very demanding but, with an effective response, it is still possible to obtain a more loyal customer afterwards - than you had before they experienced the problem!
The cost of employee dissatisfaction
Employee dissatisfaction can also be measured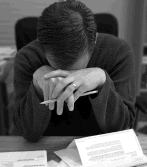 in financial terms. When employees experience problems and concerns with their employer or their job it can have a serious impact on:
Productivity and the productivity of their colleagues
Product and service quality
Customer satisfaction
Attendance
Career ambition
Staff retention
Health and safety
Since customer satisfaction and employee satisfaction have such a direct influence on each other, when correctly managed, this can have a positive influence on profitability and growth.
Conversely, endemic dissatisfaction can quickly spread and lead to increased costs, reduced profits and corporate decline.
How we can help
CTMA's portfolio of consulting and research services is dedicated to helping organisations address these risks and help turn customer feedback and customer satisfaction measurement into management actions. We work internationally with organisations to help them achieve business success, reduce risk and build customer loyalty and advocacy.

---