Upcoming Public Events (Limited to 10 places)
One-day Leadership Masterclass:
Adopting a customer-driven framework for
continuous improvement, innovation and value creation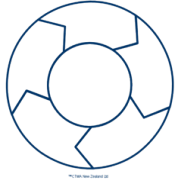 Wherever you are on the "customer experience" journey, the challenge is how to turn "CX", or "CEM" from being just another passing popular term or new job title, into a strategic enterprise-wide agent for business improvement and change.
Of those organisations that set out along the journey of customer experience enlightenment, many only reach half-way. Those that embark on a CX or CEM journey, without a clear strategic objective and roadmap, run the risk of wasting vast amounts of time and money chasing yet another trendy three letter acronym.
Now, more than ever, organisations must build a customer-driven enterprise that can remove barriers to business, seek out and fix the problems that customers experience, excel at service delivery and outperform their competition.
This one-day masterclass workshop draws from more than 20 years experience working with major corporates to help them turn their customer experience vision into a customer experience reality. It presents a series of frameworks, blueprints and guides to help you achieve these goals too.
Masterclass schedule and fees:
We schedule Masterclass events several months in advance and offer an "Early Bird" rate for registrations received more than 30 days prior to an event. For more details, the latest schedule, and registration information, plese click here:
...or, for an "in-house" event - please contact us for more details

=>
Selection of other topics